Posted by
ARwebhosting
on Mar 12, 2019 in
linux
|
0 comments
");
});
try {
$("div.lazyload_blox_ad").lazyLoadAd({
threshold : 0, // You can set threshold on how close to the edge ad should come before it is loaded. Default is 0 (when it is visible).
forceLoad : false, // Ad is loaded even if not visible. Default is false.
onLoad : false, // Callback function on call ad loading
onComplete : false, // Callback function when load is loaded
timeout : 1500, // Timeout ad load
debug : false, // For debug use : draw colors border depends on load status
xray : false // For debug use : display a complete page view with ad placements
}) ;
}
catch (exception){
console.log("error loading lazyload_ad " + exception);
}
});
Canonical has just recently announced that Ubuntu 18.10, code named 'Cosmic Cuttlefish', is ready for downloading at the Ubuntu release site. Some of the features of this new release include:
the latest version of kubernetes with improved security and scalability
access to 4,100 snaps
better support for gaming graphics and hardware including support for the extremely fast Qualcomm Snapdragon 845
fingerprint unlocking for compatible systems (e.g., Ubuntu phones)
The new theme
The Yaru Community theme — the theme for Ubuntu 10.18 — is included with Ubuntu 18.10 along with a new desktop wallpaper that displays an artistic rendition of a cuttlefish (a marine animal related to squid, octopuses, and nautiluses).
The cuttlefish wallpaper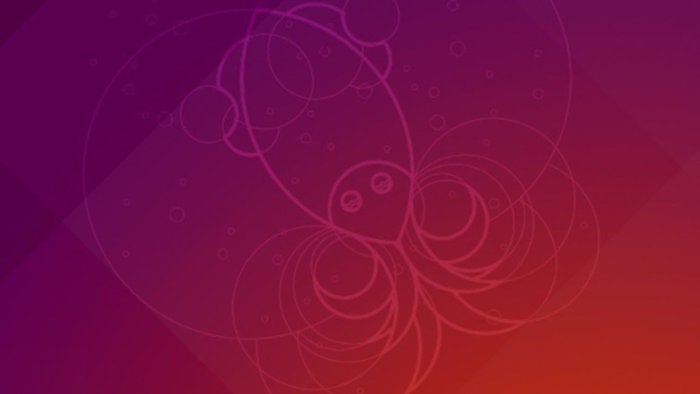 Canonical
"Ubuntu is now the world's reference platform for AI engineering and analytics" Mark Shuttleworth, CEO of Canonical has pointed out. "We accelerate developer productivity and help enterprises operate at speed and at scale, across multiple clouds and diverse edge appliances."
The Yaru theme at work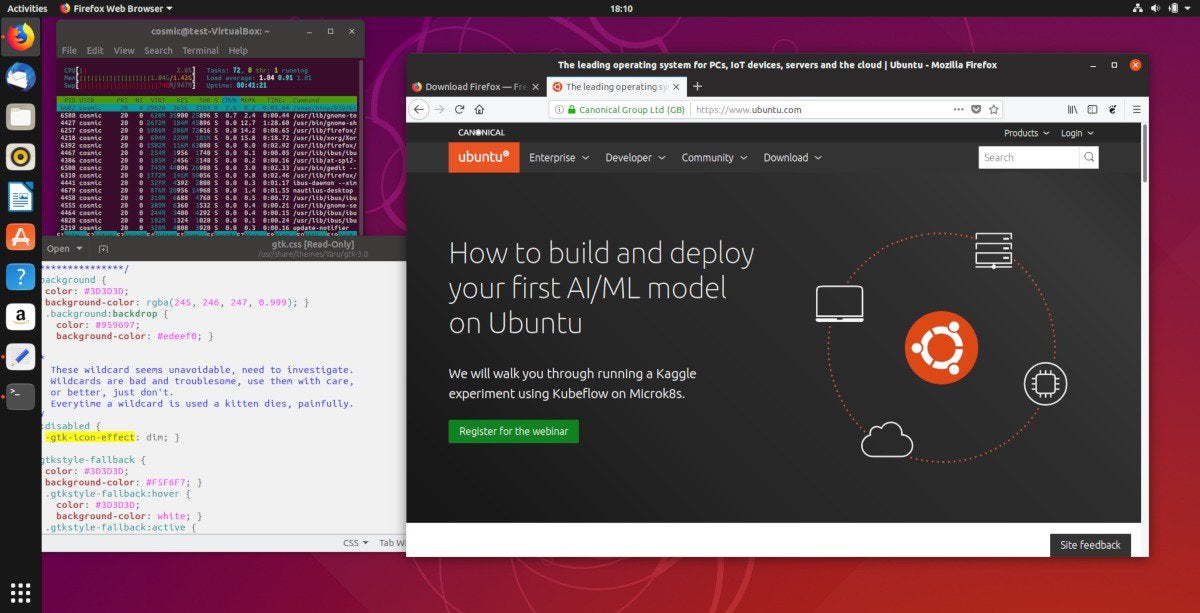 Canonical
Ready for multi-cloud computing
Ubuntu Server 18.10 images are available for all major public clouds. This includes smaller footprint images for containers with faster boot time. It ships with:
OpenStack Rocky for AI and NFV hardware acceleration
Ceph Mimic for reduced storage overhead
Kubernetes 1.12 with its improved security and stability
Options for better battery life for laptops by switching HDD controllers, USB controllers and other devices to a low power state when they are not in use
A smaller footprint with faster installations and boots
The ability to install and start snaps more rapidly
Gnome 3.30
Ubuntu 10.18 comes with Gnome 3.30 and its easier-to-control screen sharing and remote desktop sessions, auto-updating of Flatpak packages, and new panel for updating Thunderbolt devices (already in 18.04). Hardware panels are now only displayed when particular hardware exists on the system. In addition, Gnome disks can now decrypt and mount storage volumes that are encrypted by VeraCrypt.
Limited support timeframe
Ubuntu 18.10 will be supported for 9 months ending in July 2019. If you require longer term support, you should probably stick with (or upgrade to) Bionic Beaver (Ubuntu 18.04 LTS) which will be supported through April 2023.
Join the Network World communities on
and
to comment on topics that are top of mind.
Sandra Henry-Stocker has been administering Unix systems for more than 30 years. She describes herself as "USL" (Unix as a second language) but remembers enough English to write books and buy groceries. She lives in the mountains in Virginia where, when not working with or writing about Unix, she's chasing the bears away from her bird feeders.